Don't throw away a favorite, broken, outfit! Khilo Sewing offers all kinds of clothing repairs for customers in Lancaster, PA and surrounding areas. Our expert team can do the same day on most of the items. Get in touch with us for an estimated price.
Dress Repair
A torn seam or frayed hem is no reason to ruin your favorite outfit! Keep your dress and wear it too with our dress repair service! Our expert team—with years of experience—here in Lancaster ready to serve you. We can re-hem skirts, repair burst seams, replace elastic, fix buttons, hook and eye, and more. Contact us today to get that dress repaired, and enjoy your favorite threads again!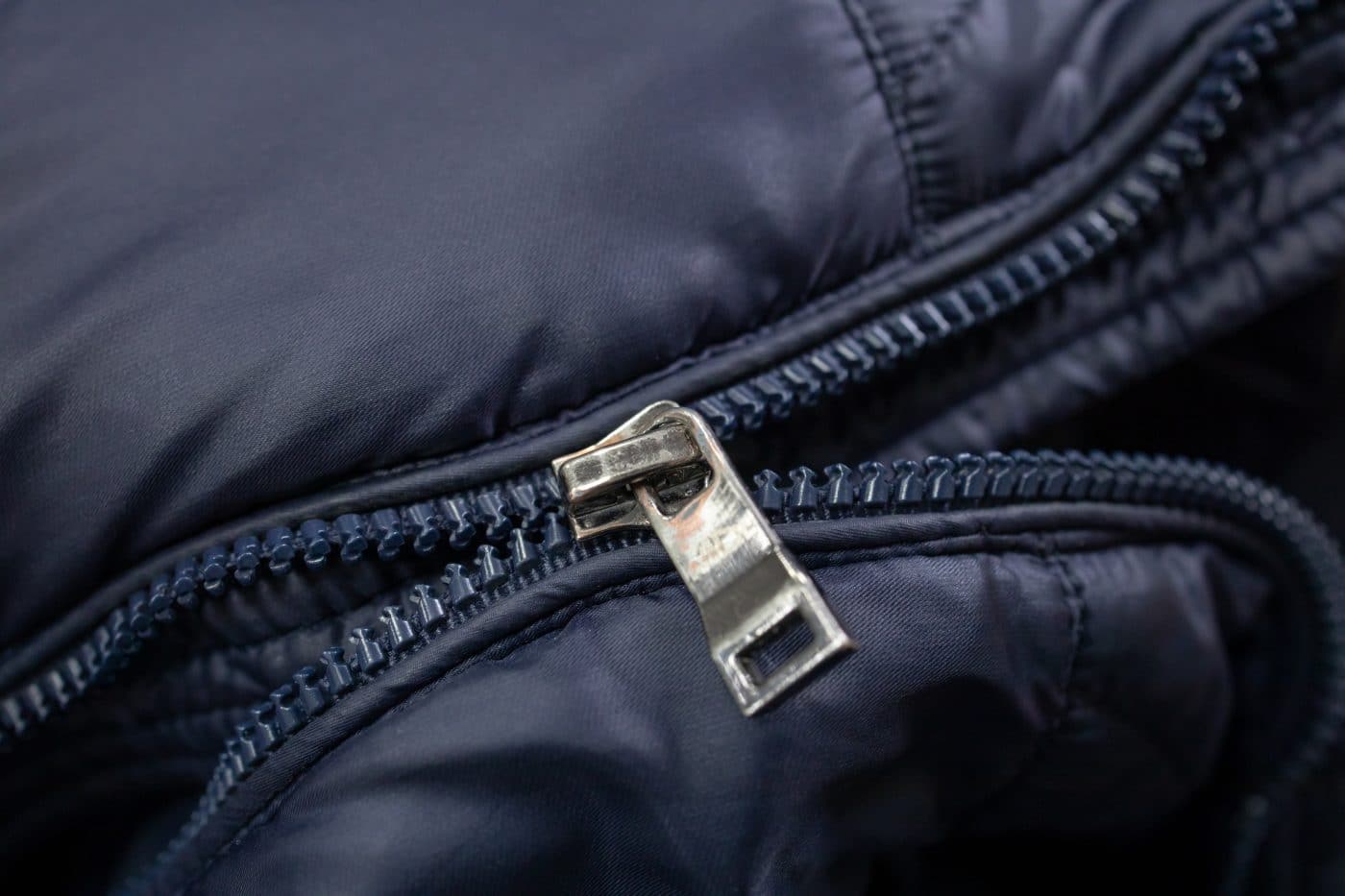 Zipper Repair
Are you frustrated by a zipper that doesn't zip? In many cases, nothing wrong with the zipper: if no teeth are missing or damaged, the problem is the zipper slider. If it's broken, and we can replace it the same day. If it's not holding consistently and needs to be replaced, we can do that too. We fix any kind of zipper: jacket zippers, heavy-duty zippers, pants & jean zippers, dress zippers, and more!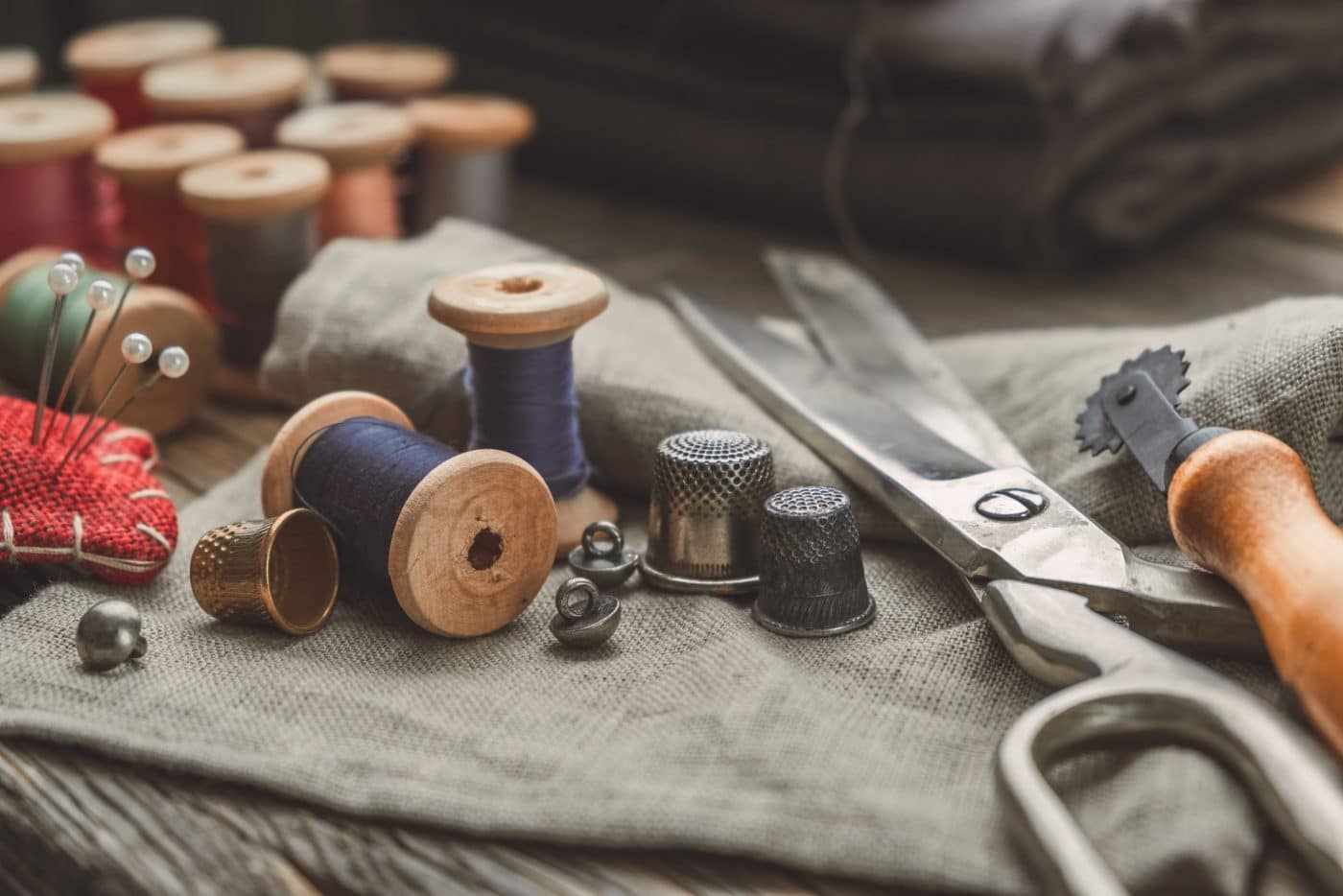 More Garment Mending Services
We can create elbow patches, re-seat trousers, close jacket pockets, re-stud jeans, replace hook and bar, coat studs, and more!
Repairs Price List
| | |
| --- | --- |
| Dress/Invisible zippers | $20 and up |
| Restitch a fraying seam | $5 |
| Replace buttons | $1 each (does not include the cost of zipper) |
*This list is not inclusive, contact us for other repairs needs.
Your Repaired Clothes are Waiting for You!
Here's the Journey to Your Clothing Repair:
Get in Touch
Contact us by phone or email. If you need a firm price, you can send us a photo of what needs to be repaired or replaced. We will back to you with the estimated cost and how long it will take.
Deliver the Clothing
When we've agreed on the estimated cost and time, you can drop off your clothes at our Liberty Street Repair Shop on the outskirts of Lancaster City. We'll get to work with that repair right away!
Enjoy Repaired Clothing!
After we finish repairing your clothes, we contact you to pick them up and try them on. Enjoy your renewed clothing! (and please leave us a review on Facebook 😉)
Customer Satisfaction is our Goal
Salah definitely knows what he is doing. Went to him for pants length adjustment and it only took him 15 mins to get it done, super quick turn around time. Very impressed, best tailor in Lancaster Pa. See for yourself!
Murat M
Mr. Khilo relined a vintage jacket for me. I was a bit particular and wanted the same lining (Bemberg) that was used when the jacket was made. He didn't have it in the shop, so he took the time to find it online, got my approval, and ordered it just for my project. The jacket is amazing, it looks brand new. Will definitely be giving him my business in the future.
Matthew L
About Salah
Salah is an expert tailor with years of experience from Syria to Lancaster. He worked in several different countries as a professional tailor. Now relocated to Lancaster as a refugee with his family, he brings years of experience from around the world to our small town!
Salah and his wife have five children, of which three graduated from Lancaster Mennonite High School, and two are still in the school. The older children work at Lancaster General Hospital and hope to continue their schooling in the medical field. Learn more about their journey from Syria to turkey than Lancaster.